Plastic Surgery Louisville, KY
Mays Plastic Surgery & Med Spa
The Art of Beauty
The beauty you imagine can be made real at Mays Plastic Surgery & Med Spa. Dr. Chet Mays and his team of aesthetic experts perform high-quality surgical and nonsurgical services for adults of all ages in Louisville, KY, and the surrounding areas. Whether you're thinking about a mommy makeover, breast augmentation, cosmetic injectables, facelift, liposuction, or nonsurgical skin tightening or body contouring, our expert team is highly trained to help improve your appearance and define your beauty.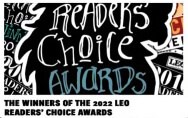 Featured Services
Your Body Is a Work of Art
Our team of aesthetic experts are highly trained to meet your goals and reveal your true beauty. Mays Plastic Surgery and Med Spa is committed to ensuring you receive exceptional care in a luxuriously relaxing setting as our professional staff attends to your needs and transforms your appearance. Dr. Mays and his team perform the most advanced procedures to keep you vibrant and redefine your body.
All Services
Dr. Mays
Board-certified Plastic Surgeon
Board certified by the American Board of Plastic Surgery, Dr. Chet Mays is a compassionate physician who understands that plastic surgery and cosmetic treatments are very personal choices. Dr. Mays specializes in a full range of procedures that includes facial plastic surgery, breast enhancement, and body contouring. He works in collaboration with his patients to produce optimal, natural-looking results.
Featured Testimonials
See what people have to say
Dr Mays is a true professional. He and his team do great work!
Dr Mays and his staff are truly one of a kind and flat out AMAZING! The minute I had my first consult with him I knew I didn't need to look any further. I am 8 months post-op from lipo, breast reduction and tummy tuck. Unfortunately, I had a little setback from a large seroma several months ago that caused some elasticity problems. Dr Mays was confident my revision two weeks ago would yield the results I wanted. He was not wrong! I could not be more happy with my new look. Thank you for everything!
I love the ways he treated us and the results are amazing - Best plastic surgeon in Louisville KY! Indeed! Dr mays is a combination of knowledge and kindness. He really cares about what he does and the patient in front of him! I love the ways he treated us and the results are amazing !!!!
Best experience ever - one of best doctors I've ever met - Dr. Mays is one of best doctors I've ever met. He listens to what his patients wants and explains everything that they understand what the outcome will be. I was so nervous about going to his office and now I'm always at ease and I credit that to him and his amazing office staff. They truly are the nicest people ever. I've recommended everyone I know who is looking for plastic surgery or even Botox to Dr. Mays office.
I had a procedure with Dr.Mays recently. To say I am pleased is an understatement! I love my results and he along with his amazing staff have been incredible. They are extremely responsive with questions or concerns. If you are debating on a provider I 1000% recommend Dr.Mays, you will not be sorry.